Good Morning and Happy Monday! Can you believe that Christmas is only a week away?!? That's crazy right! I am pretty much done with my shopping. I have some loose ends to tie up...but that's all. I have a stay-cation coming up once this week is over...which will be nice to have some time to do some things that I have been wanting to do around the house, and time to spend with my husband.
This is a look a wore around Thanksgiving. I love casual looks just as much as I love dressy looks. It's just so nice to me comfortable and cute at the same time. With this look, I started with the shirt and matched pieces from there, like the red jeans and the blue vest. Both of those colors are in the shirt. I have been pairing these boots with almost everything lately. I feel like they go with everything! Ha....maybe I'm a little biased! Anyway, I hope you have a great week!
PS-Don't forget to enter the giveaway in my last post! You have three more days before the contest ends!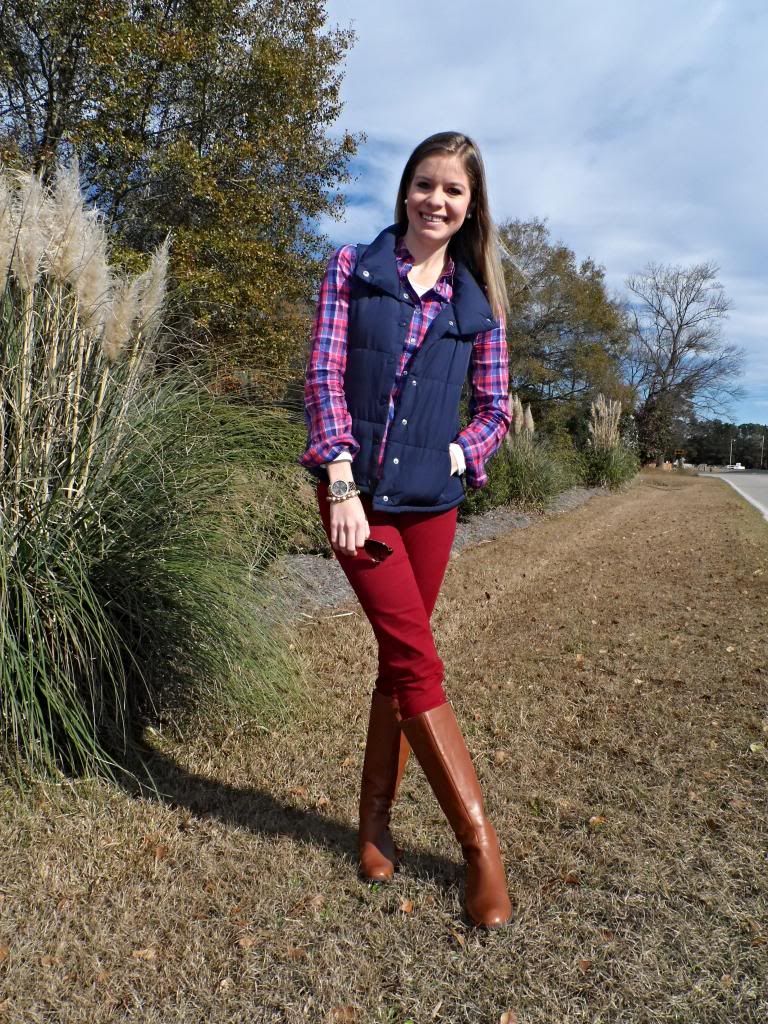 You can see where I wore this shirt, vest and boots
here!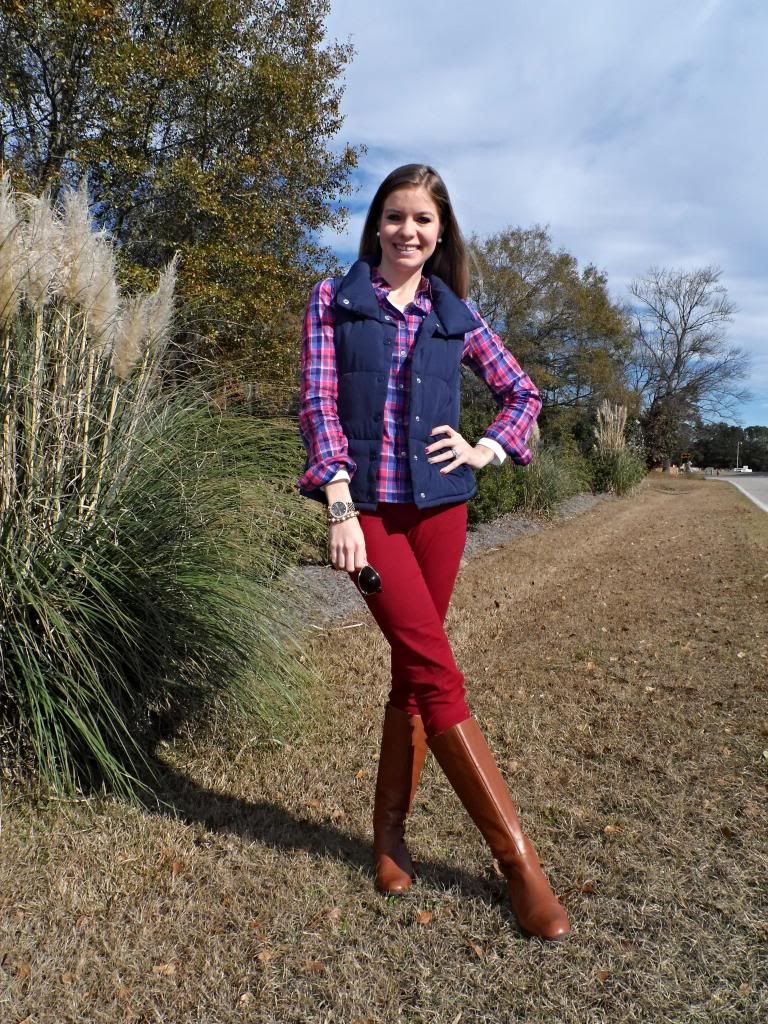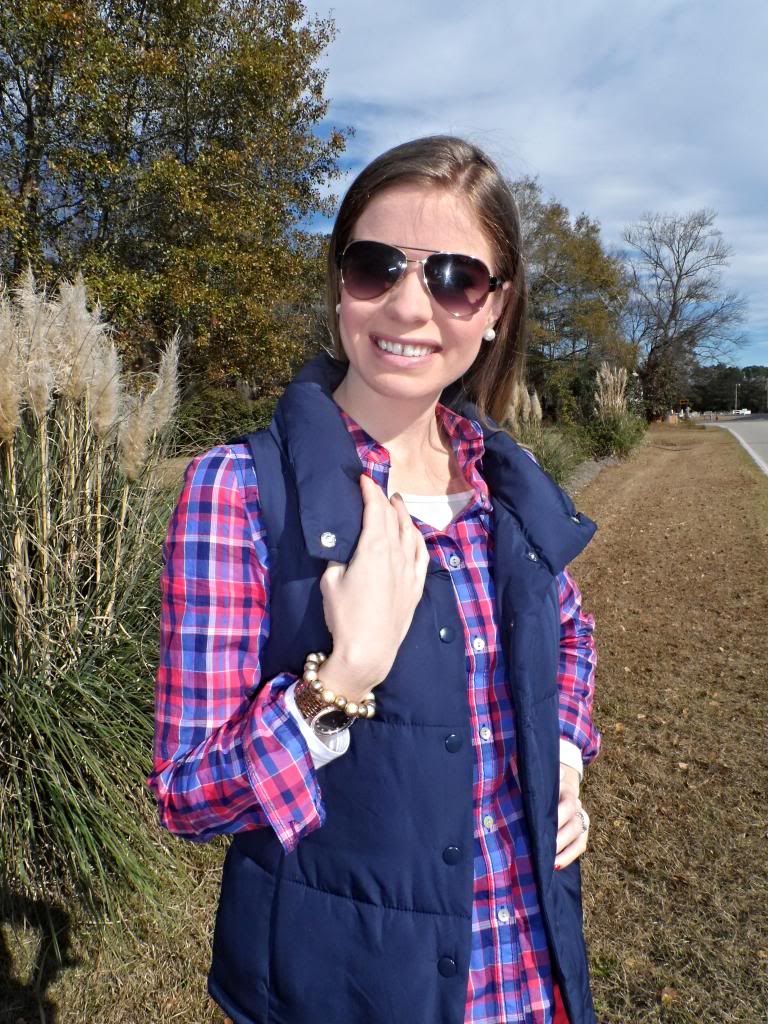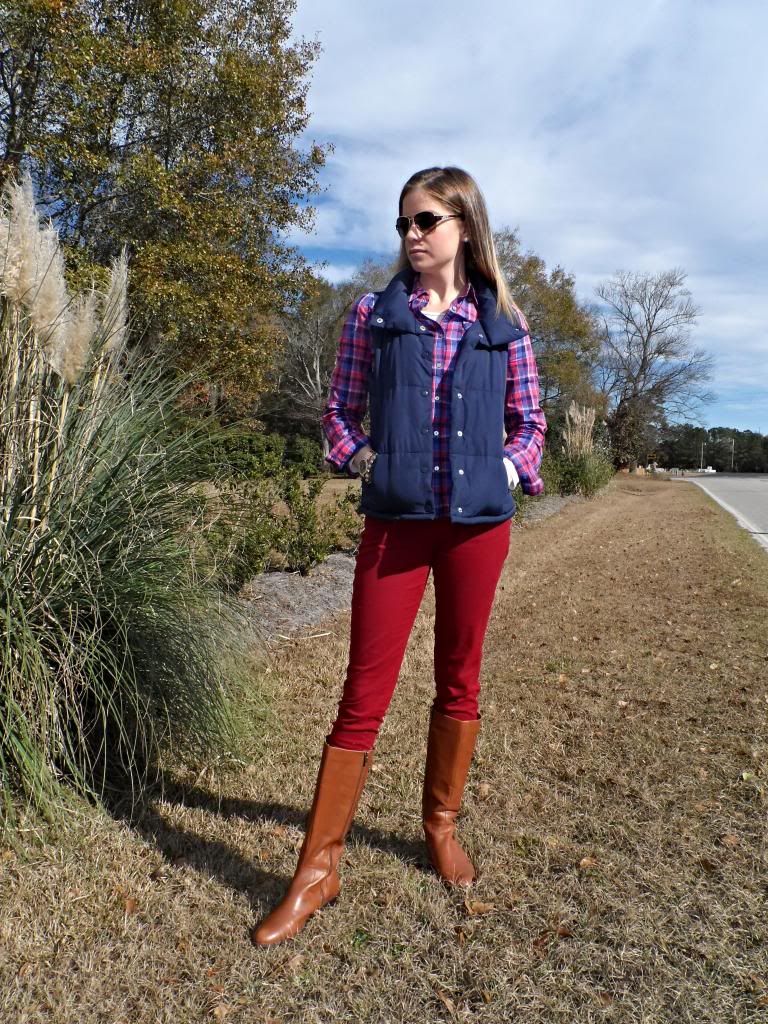 Jeans: Celebrity Pink
Here
XOXO Jess