Happy Monday! I have been thoroughly enjoying my stay-cation and haven't been posting much because I have been so busy with the holidays! I promise to get back on track over the next couple of weeks.
This is an outfit I wore a few weeks ago around the Thanksgiving holidays. That shows you how far behind I am on posts. Anyway, it was perfect because being casual is a must around our families. We are active and constantly on the go. It was a mix of casual and cute. I really liked the earth tones with the different shades of browns and green to top it off. How do you stay comfortable but stylish during the holidays?
You can see where I wore these boots for another casual look
here!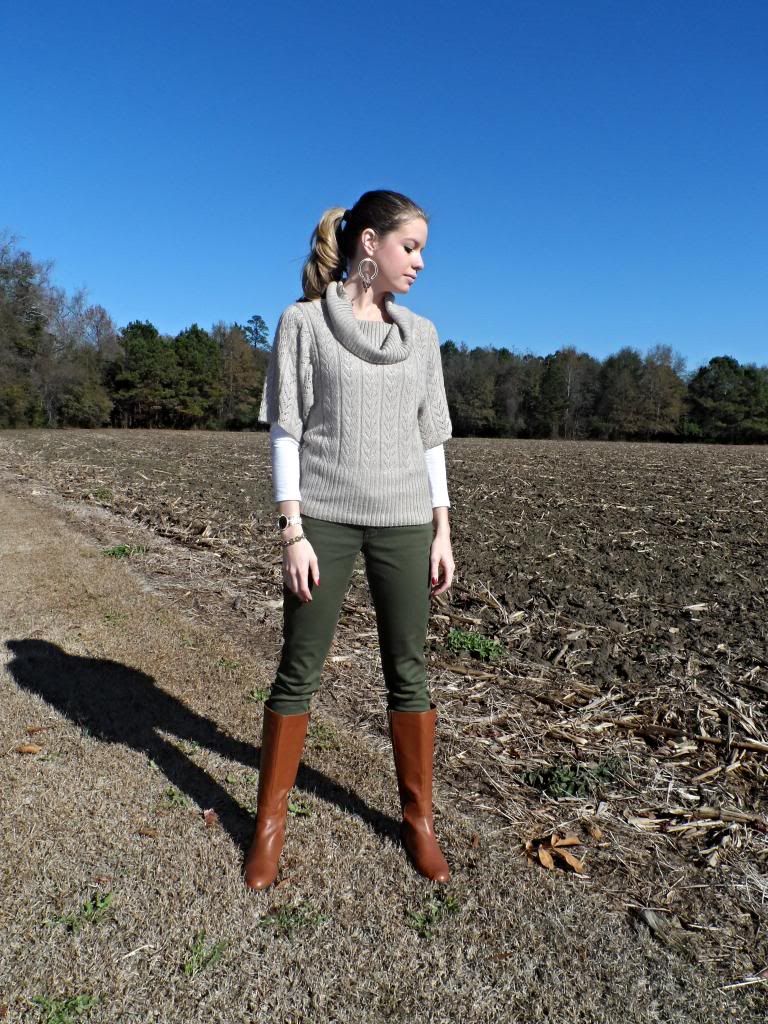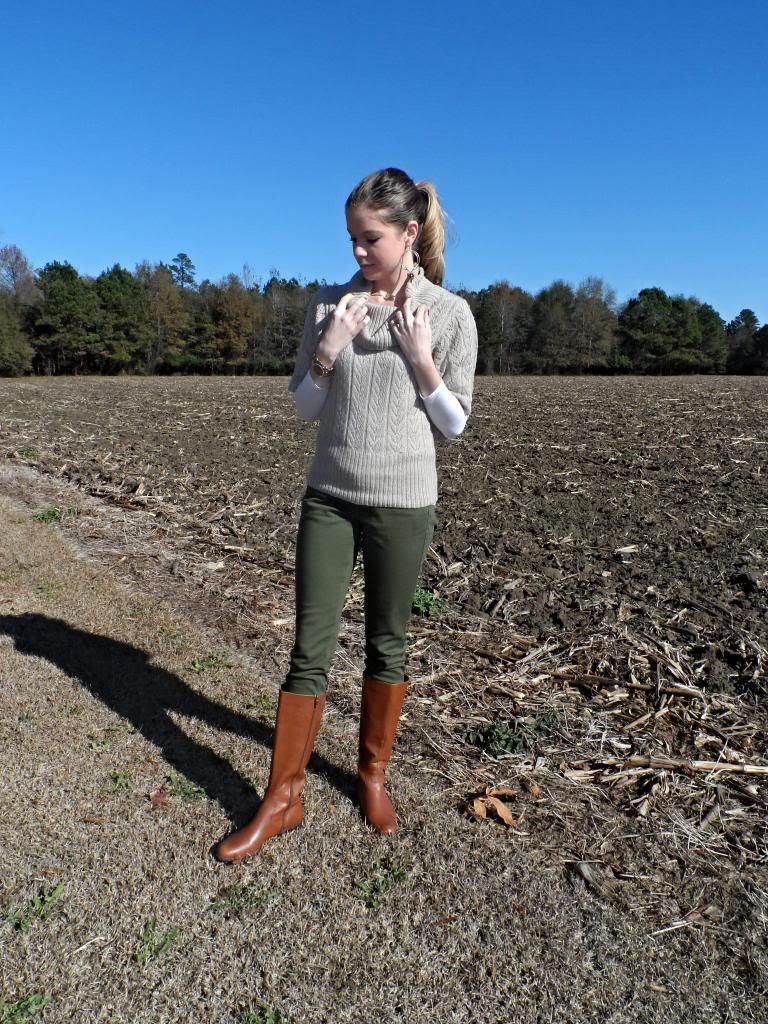 Sweater: Older
XOXO Jess