Happy Monday and Happy Veteran's Day! In honor of Veteran's Day, I decided to pay tribute with this outfit in a subtle way, by using military-like colors.....greens and tans. I love casual outfits and doing subtle themes. I have done a subtle Native American theme with fringe earrings and moccasins (I have Native American in my family....although my very pale skin doesn't tell anyone that). I do subtle themes all of the time and love it. Do you ever do themes with your outfits? If so, what have you done?
And, in honor of Veteran's Day, I would like to thank all Veterans who have served our country. Sometimes I take for granted my freedoms and it's moments like these that remind me that I'm blessed to live in this country. Sincerely, Thank you!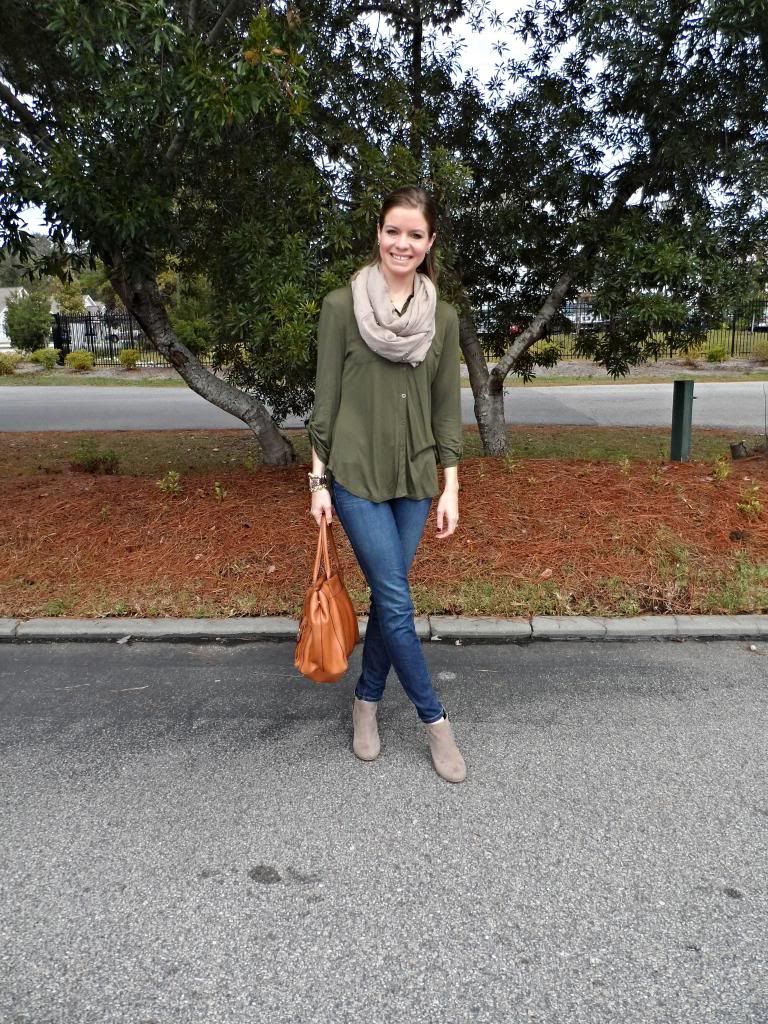 You can see where I wore this bag and these jeans
here.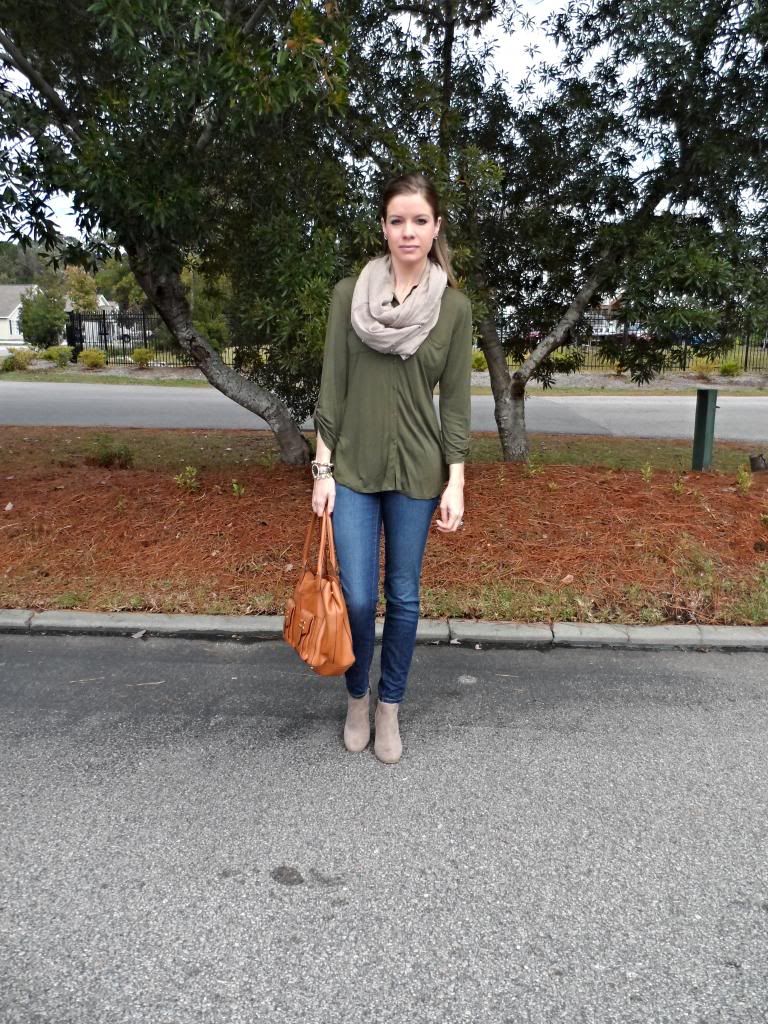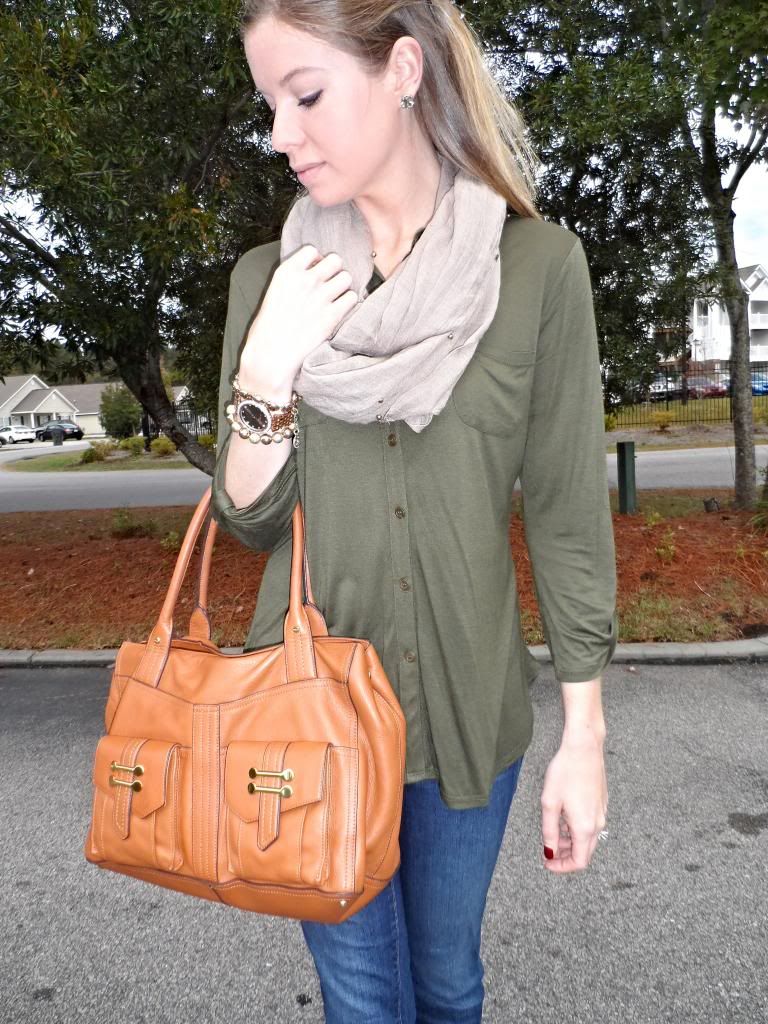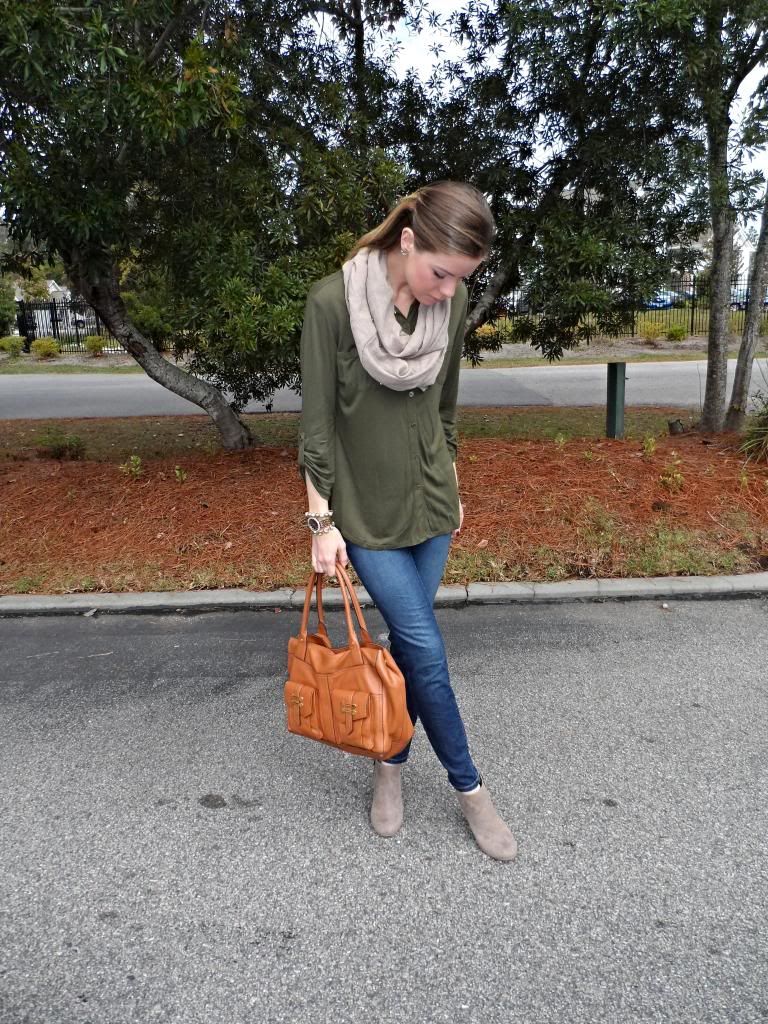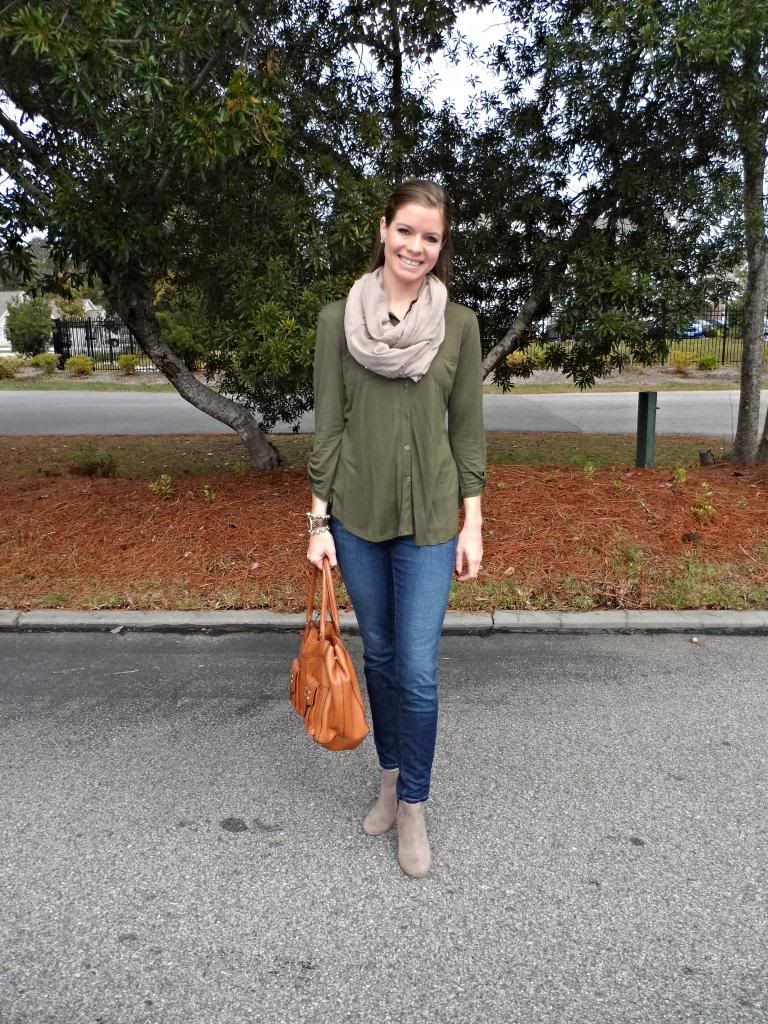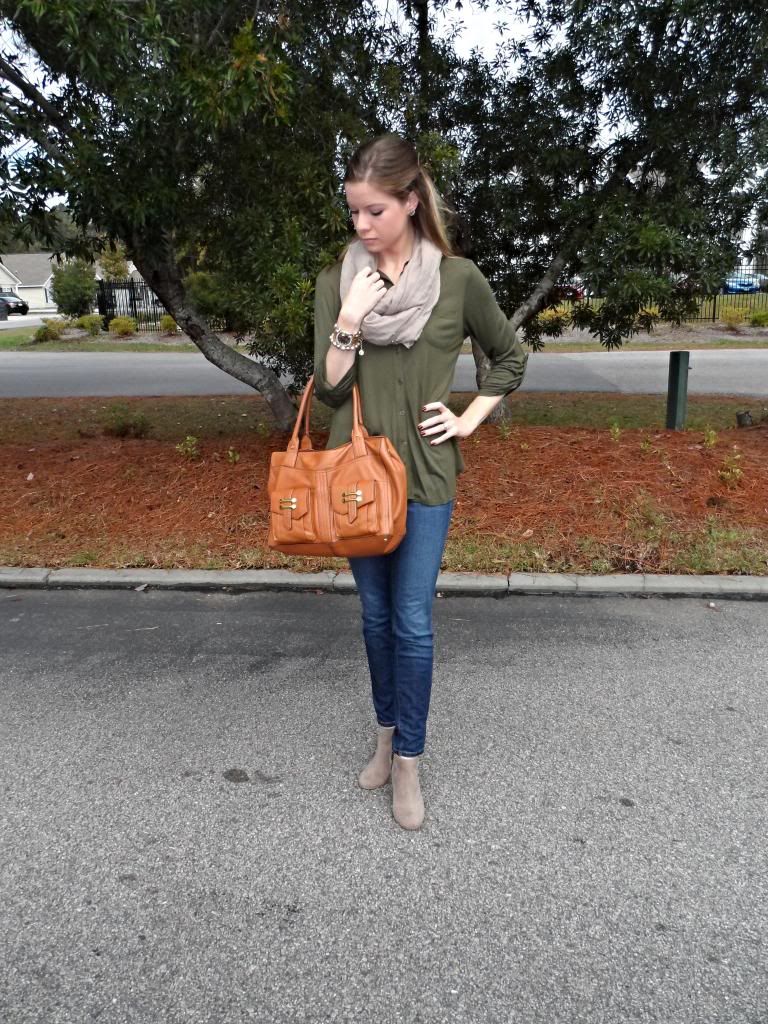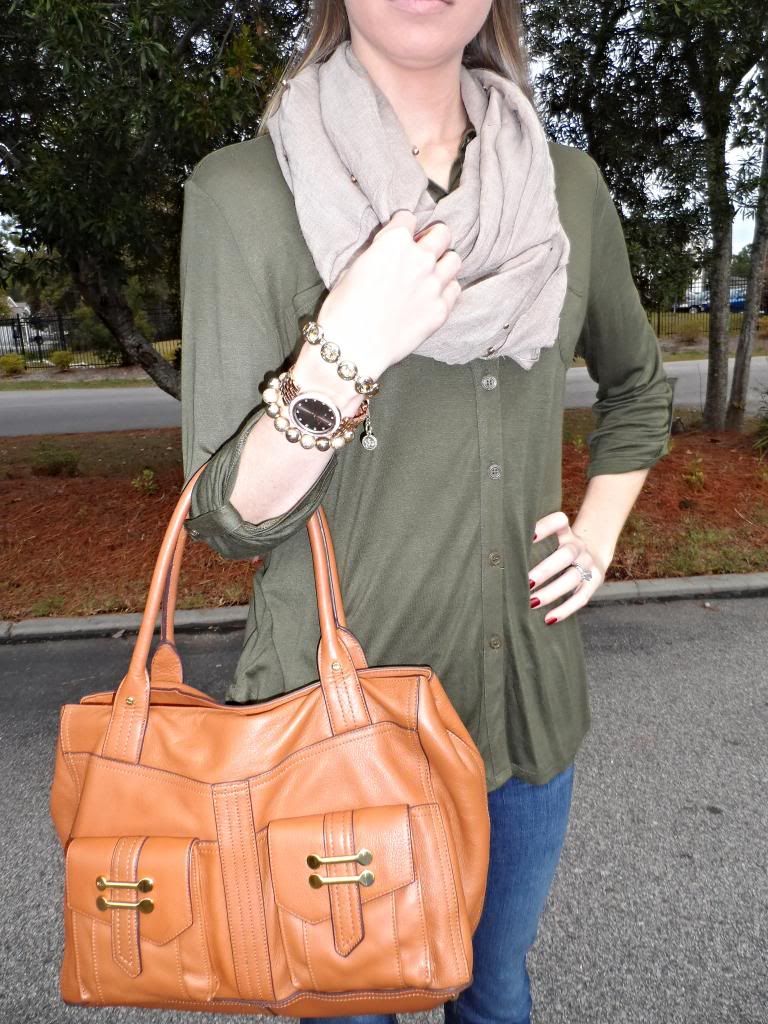 Handbag: Marshall's Lauren Ralph Lauren
Similar
XOXO Jess