Happy Monday!! I hope your weekend was fabulous! My husband and I spent our weekend in Greensboro, North Carolina with a couple of really good friends. We mainly ate amazing food...which was my favorite part. The first night we were there, we ate at Print Works. The food was good...I had duck with beans. The next day, we all went to the UNC game at Chapel Hill and got to sit in the Blue Zone! We had so much fun and it was a good game. That night, we ate at Liberty Oak...oh my goodness! The food was so good there! I had short ribs and they were fall-off-the-bone-good! That was probably my favorite place there. The next morning, we had brunch at The Filling Station....it was so good too! I had fried green tomato eggs benedict...amazing! I love good food...I mean really good food, and I get excited when I find special places that offer things a lot of other restaurants do not offer (or maybe isn't as good). We finished off the weekend with a little Christmas shopping. I got to go to some places that we don't have here in Myrtle Beach.
Anyway, enough about the weekend and on to the look at hand. I wore this recently while shopping at the mall. I wanted something a little warm since it was cool out, and since I was shopping, I needed some sort of flat shoe. My go-to shoe when shopping during the winter is a riding boot. I absolutely love them. As you can see below, I mixed neutrals. If you would have talked to me 5 years ago, you would have never seen me wear black and brown together. Now, it's one of my favorite things to do. Breaking rules! Ha! Do you ever break any fashion rules that you used to have? If so, which ones?
You can see where I wore this sweater and these boots recently
here.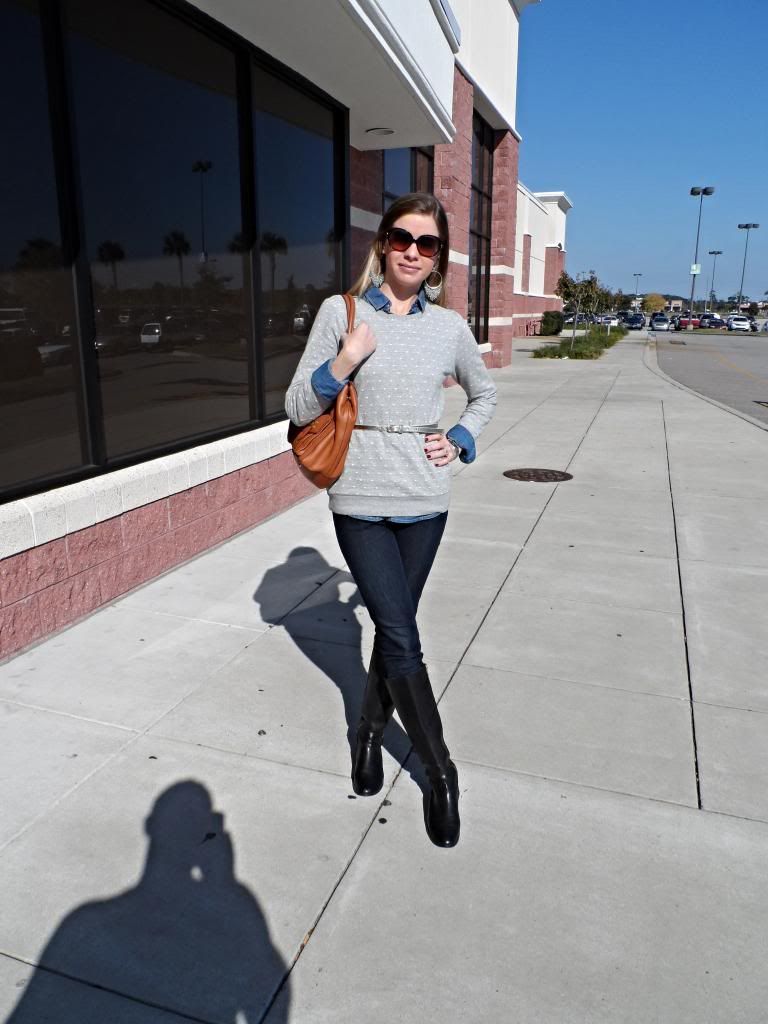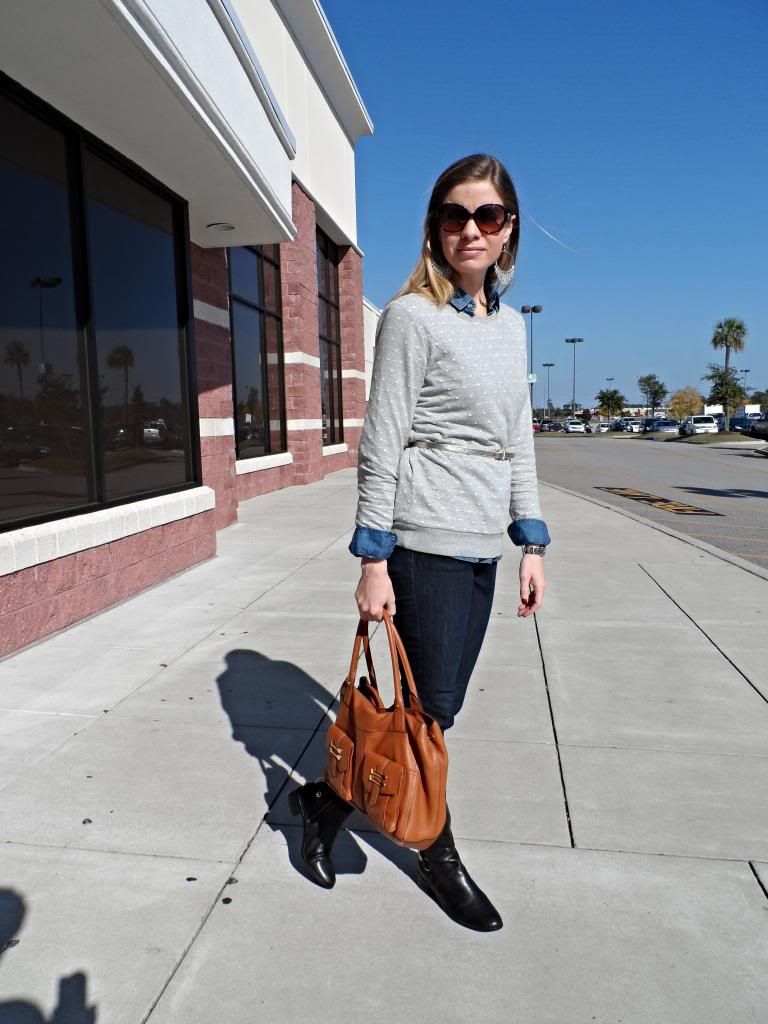 Handbag: Lauren Ralph Lauren via Marshall's
Similar
XOXO Jess