Hello loves! In recognition of Black Friday (and me not partaking in any shopping activities on this day), I decided to give you my Black Out look. Sometimes, I get the best ideas when I'm about to fall asleep and this all black look popped in my head at that time. I actually wore this look shopping (trying to get my Christmas shopping done earlier this year), but you can wear it almost anywhere...on a date, for the holidays, family gatherings, etc. I decided to add all gold accessories and this is what happened. The vest was perfect for shopping because I could take it off when I got too warm inside. What are your plans for Black Friday?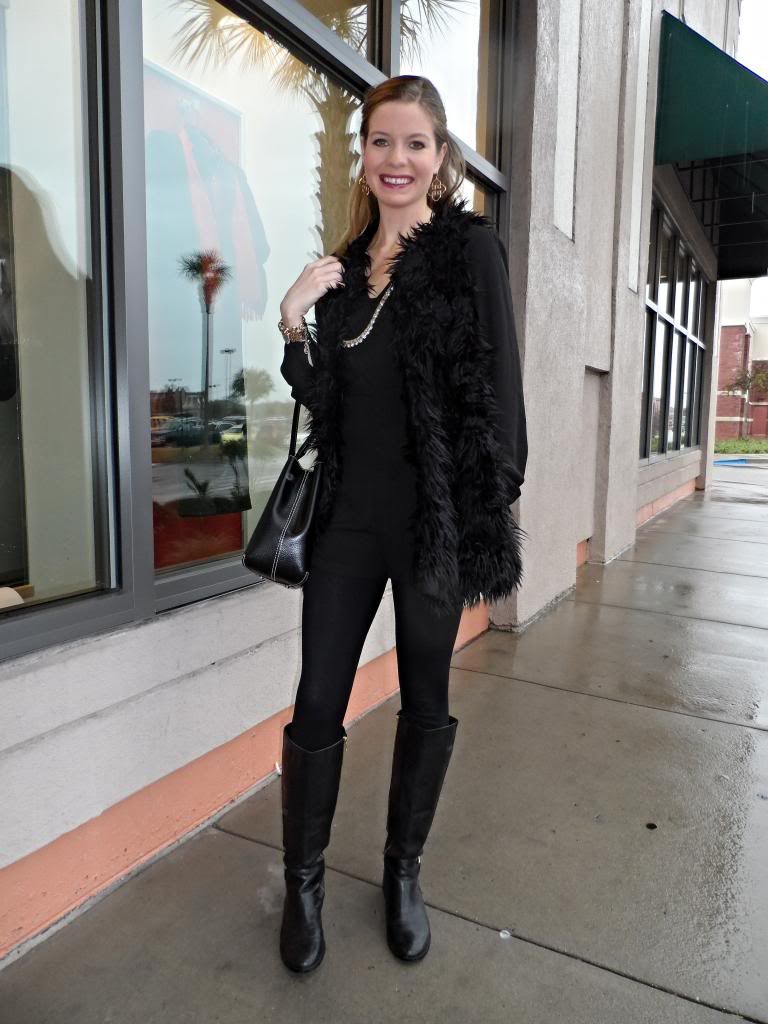 You can see where I wore this romper last year during the holidays
here.
Check out a recent post of mine where I wore these boots with a polka dot sweater over a neon blouse
here.
You can see where I wore this vest to a Christmas party last year
here.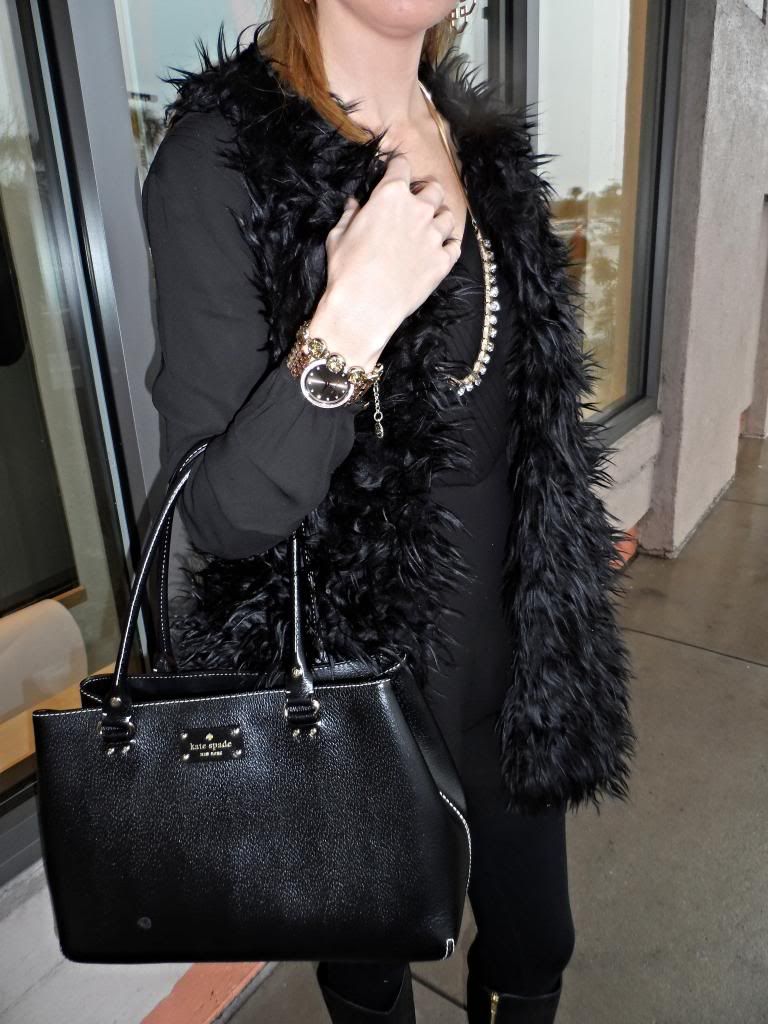 Leggings: Forever 21
Here
XOXO Jess