Today, I have teamed up with Bethany of
Perfectly Coutured
to bring you two ways to wear layers this fall. Not only do we love layers because they are so cozy, but we also love that they provide an opportunity to mix textures and patterns. The styling possibilities with your fall and winter wardrobe can become endless by doing a little mixing and matching when layering. Check out how we decided to layer up below.
Bethany layered her colorful sweater over a gingham button down and paired them with jeans for a great look for running errands or shopping. I love how the orange in her gingham shirt brings out the orange in the sweater! Meanwhile, I decided on a more monochromatic look that would be cute for a casual date night. And of course we are both wearing suede booties which are an absolute fall must-have! To see more of Bethany's look, head on over to her
blog!
See more of my look below!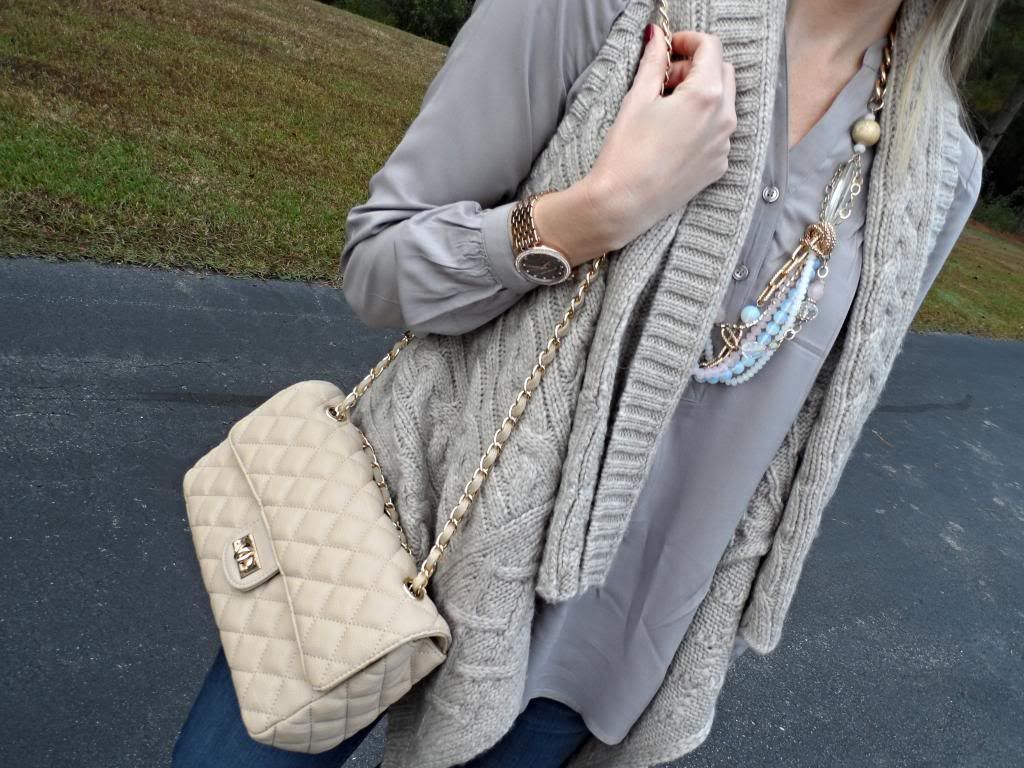 XOXO Jess